Please note: only Admins will have access to the Adminland feature. Should you require access to this feature, please contact Names & Faces.
1. Accessing Adminland on the web
Start by logging in to your Names & Faces web directory on your desktop at the following: https://web.namesandfaces.com
If you need to create a password, please use the "Forgot password" link to set one up.
Once in, click on "Adminland" in the top right to access your data and photo management functionality.

2. Data Management
Note: Data Management currently only available if your data lives in Google Sheets.

To edit your data and publish changes, select "Data Management". Here you'll see links to your Names & Faces people data in Google Sheets. Click through the links to edit your spreadsheet.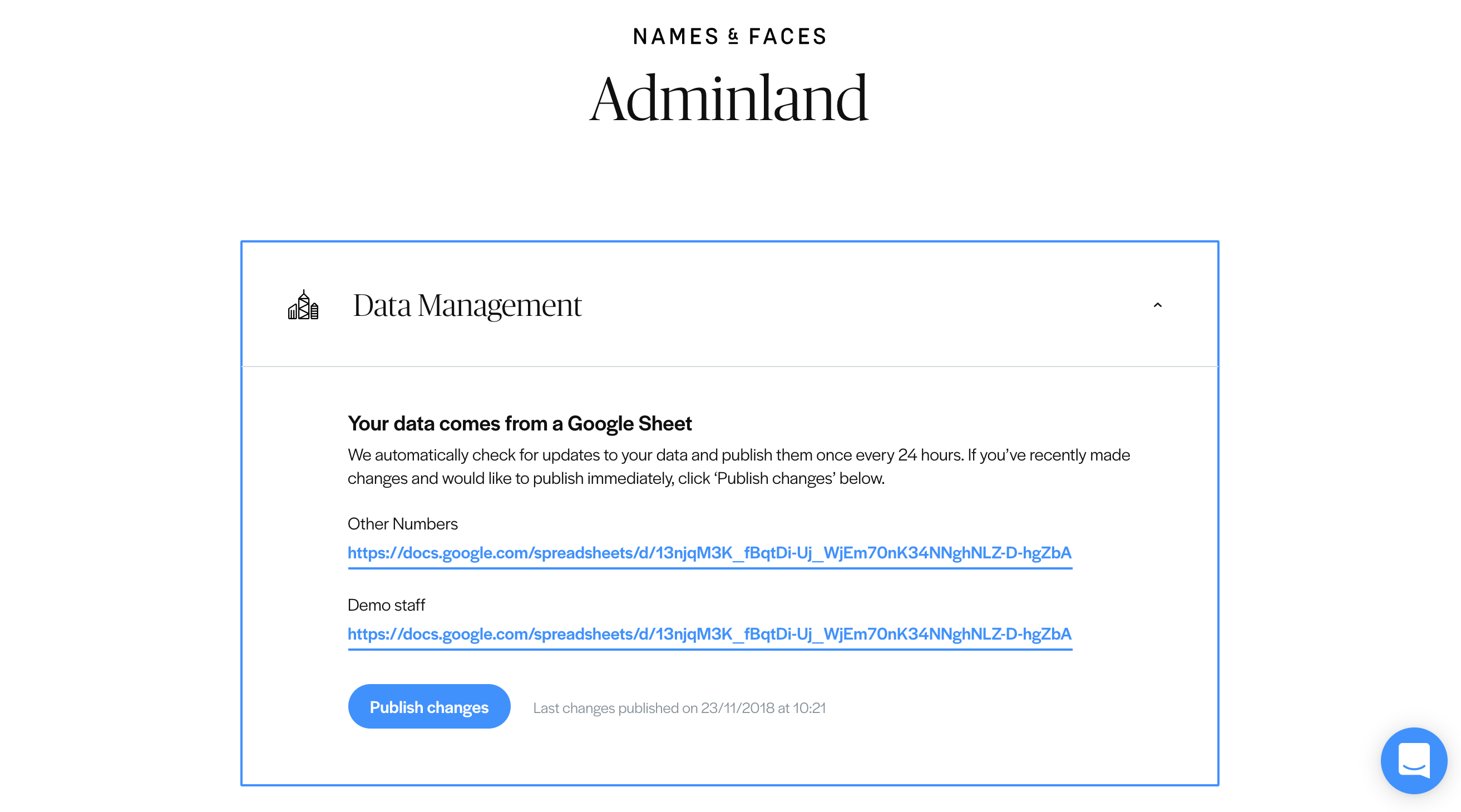 Once you're done, return to Adminland and click "Publish changes" to deploy these updates. Changes will reflect in your mobile by pulling down on your Names & Faces app homescreen to update, and on the Names & Faces for web by refreshing your screen.
3. Photo Management
To upload, match or change your people's photos select "Photo Management". The "Photo" tab displays all the photos that feature or are waiting to be matched to people in your directory - matched photos will have a green tick and the name of the person. The "People" tab is where you can find a list of featured people in your directory and whether they are missing a photo.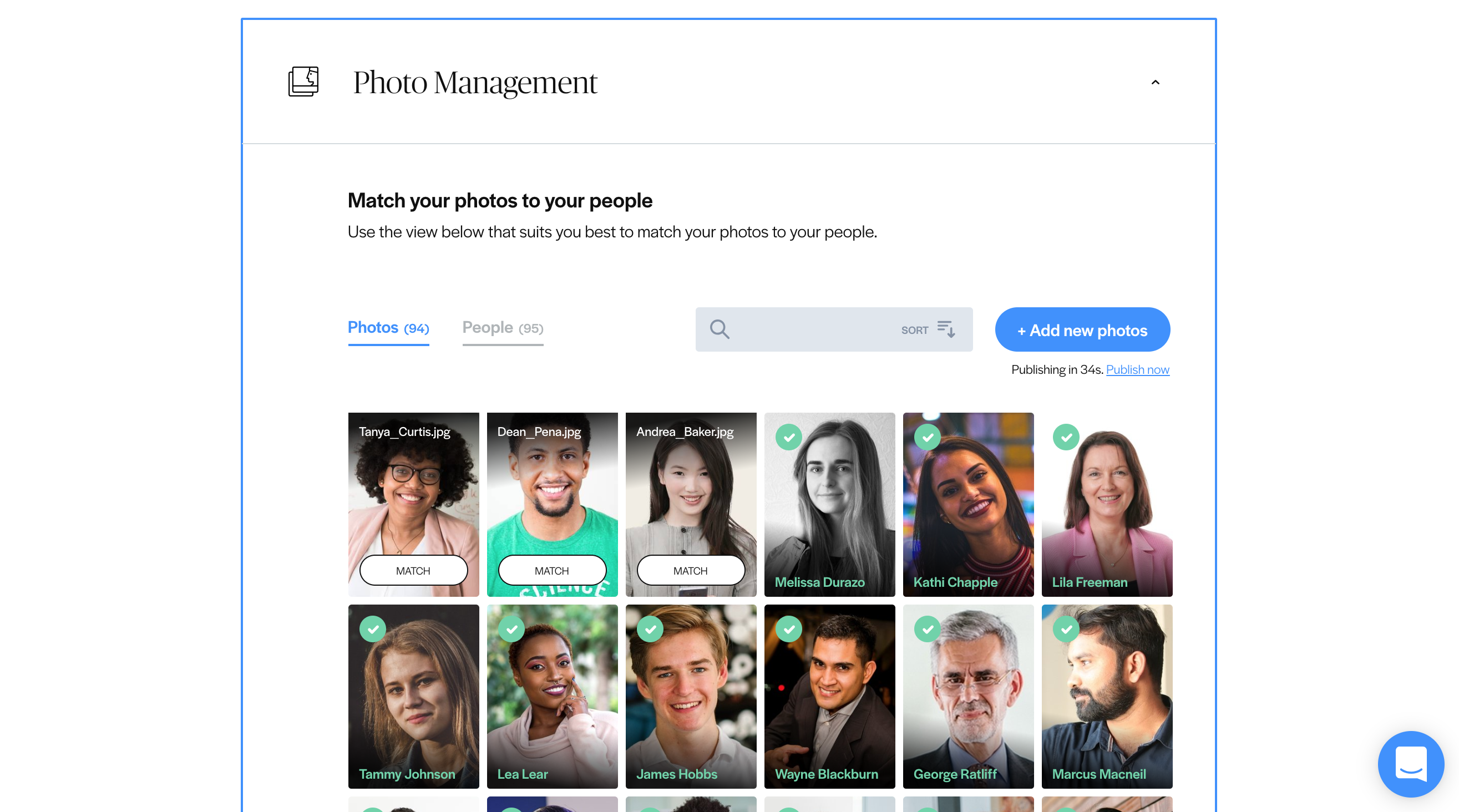 Actions to take in Photo Management
Upload new photos from your computer into Adminland by selecting "Add new photos"
Match new photos to people using the "Match" button. You can rematch or delete already matched photos by clicking the menu or delete icon when hovering on a photo.
Identify unmatched photos in the photo view using the "Sort" button in the search bar to find "Photos that need attention"
Identify people missing photos in the people view by sorting by "Unmatched photos"
4. User Management
To manage your users' directory access, select "User Management". Here you can view various lists of your users, based on the filters below.

Authorised users: All the users who have been authorised to view your Names & Faces directory. When signing into Names & Faces with their authorised email address, these users will gain access to your directory.
Activated users: Authorised users that have signed into your Names & Faces directory
Unactivated users: Authorised users that are yet to access your Name & Faces directory
Revoked users: Users that were previously authorised to view your directory, but have subsequently had their access revoked
Actions to take in User Management
Add a new user and allow them to access your directory
Make an existing user an administrator to help keep your directory up-to-date
Send an account activation email to one or multiple unactivated users
Generate a PDF report of the type of users you are currently viewing
Revoke users who should no longer have access to your directory
===========
Let us know if you have any questions on hello@namesandfaces.com