Please note: only Admins will have access to the Adminland feature. Should you require access to this feature, please contact Names & Faces.
Accessing Adminland on the web
Start by logging in to your Names & Faces web directory on your desktop at the following: https://web.namesandfaces.com
If you need to create a password, please use the "Forgot password" link to set one up.
Once in, click on "Adminland" in the top right to access your data and photo management functionality.

2. Photo Management
To upload, match or change your people's photos select "Photo Management". The "Photo" tab displays all the photos that feature or are waiting to be matched to people in your directory - matched photos will have a green tick and the name of the person. The "People" tab is where you can find a list of featured people in your directory and whether they are missing a photo.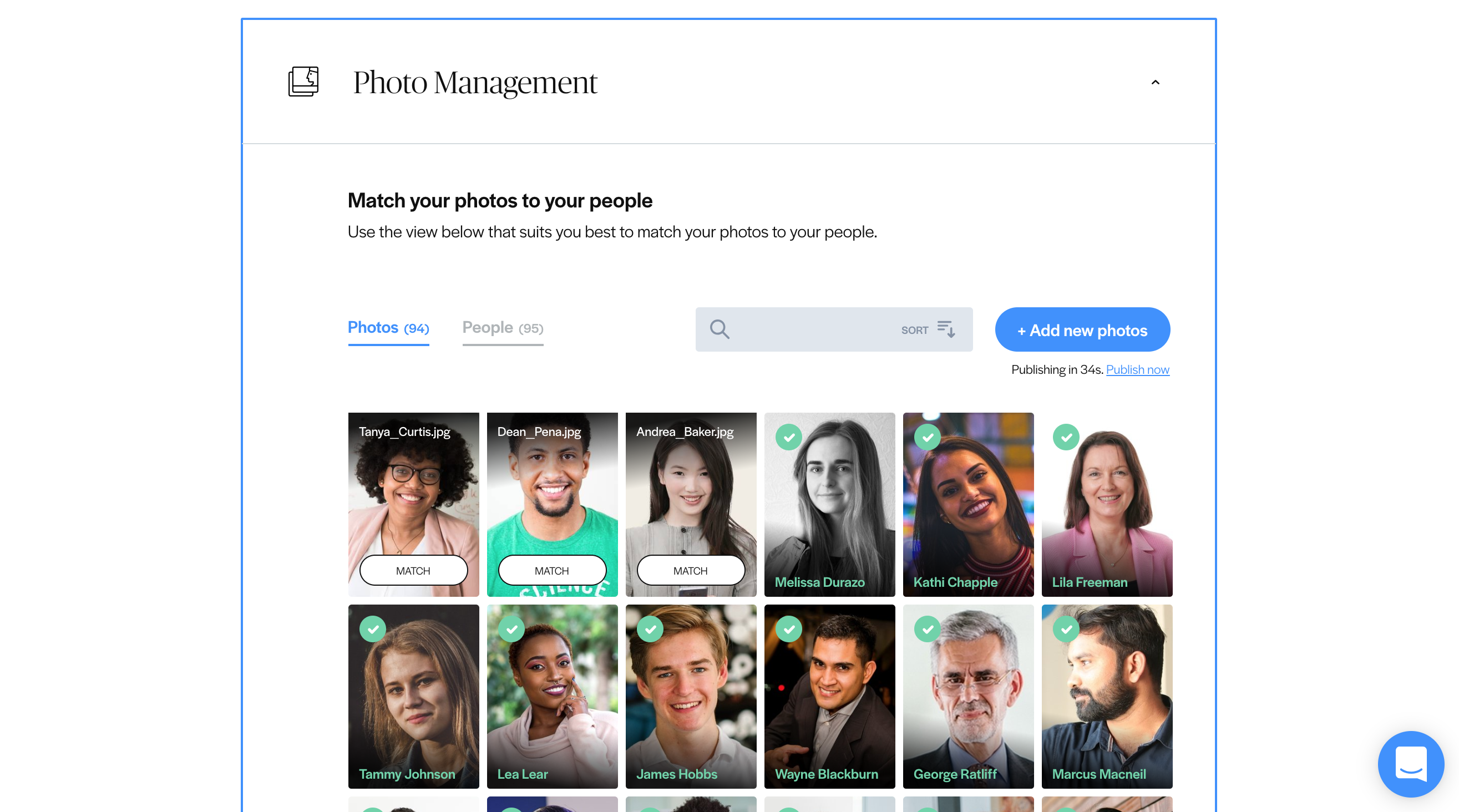 Actions to take in Photo Management
Upload new photos from your computer into Adminland by selecting "Add new photos"
Match new photos to people using the "Match" button. You can rematch or delete already matched photos by clicking the menu or delete icon when hovering on a photo.
Identify unmatched photos in the photo view using the "Sort" button in the search bar to find "Photos that need attention"
Identify people missing photos in the people view by sorting by "Unmatched photos"
===========
Let us know if you have any questions on hello@namesandfaces.com