Names & Faces directories can be viewed by an organization's authorized users via the Names & Faces mobile app and from a desktop on the web. To get signed in, simply follow the appropriate steps below:
On your mobile
Open the Names & Faces app download page in Apple App Store or Google Play Store if you haven't downloaded the Names & Faces app by tapping this link or searching for us. Once you see the logo below, download the app.

If you're one step ahead and have already downloaded it, tap the button to open the app.

Once downloaded, open the app and click 'Sign in'. You'll be asked to enter in your email address - please enter the email address that your organization has authorized for you and click 'Next'.
We'll then send you an authentication email. Open the email and click on the 'Sign in' magic link to bounce straight into your directory, which will begin downloading.
On your desktop on the web
Go to the Names & Faces sign up page on our website or at this link to land on our sign-in page.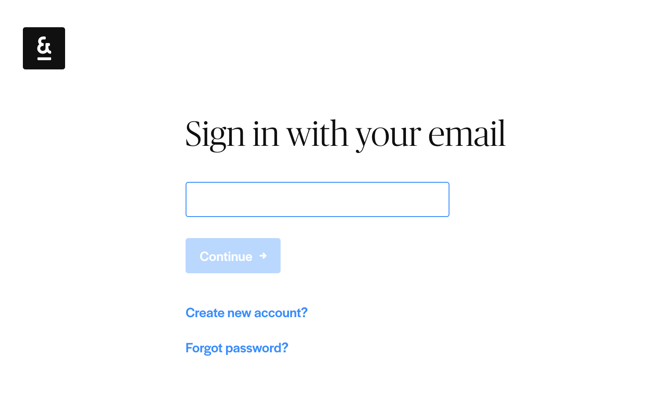 Enter the email address that you've been invited with. (This will be the email address that your organization has on record for you). Click 'Continue'.
A password will be required to access your directory, which you can set by clicking 'Set password' button. We'll then send an email to the address that you specified in order to verify your email address. This email will include a link to set your password so that you can sign into your organization's directory.
Once you've signed in, your credentials will be remembered so that you don't have to enter them every time you access Names & Faces, unless you you haven't signed in for a long time or you clear your browser's data.
And that's it.
If you run into any troubles, be sure to let us know at hello@namesandfaces.com