With the help of your directory's Administrator(s), Names & Faces is set up to receive regular updates from your organization's main people data source so you always have accurate information for your peers. That said, the world moves fast and things can change quickly. That's why we've made it easy for anyone at your organization to help your Admin keep your directory in top shape.
With a single tap you can flag a profile -- whether yours or a peer's -- any time you spot something that looks a little off.
Here's the step by step:
While viewing a profile on your mobile device, simply tap the flag icon in the lower, right-hand corner of the profile photo: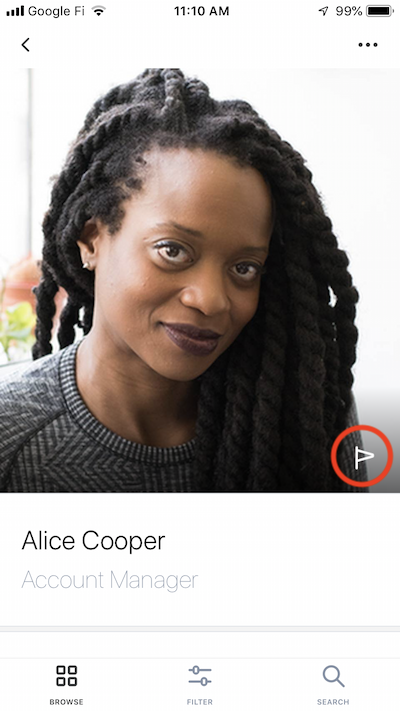 This will pull up a field for you to provide a clear and concise explanation of what should be corrected. Tap "Save" to submit your correction: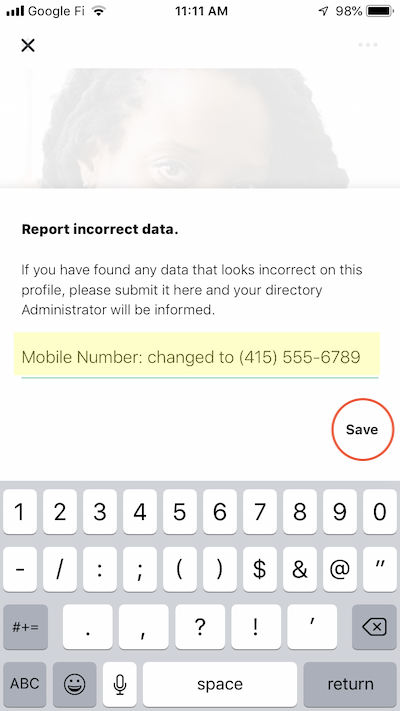 You'll see a green confirmation banner letting you know that your correction has been submitted: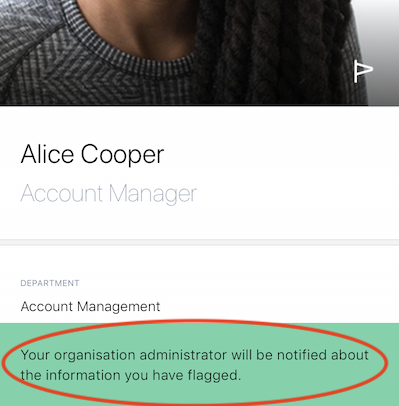 Don't be concerned that your change doesn't reflect right away - all submissions are sent to your organization's Administrator(s) so they can review the information and either approve them or get in touch if further clarification is needed. If no further clarification is needed, your Administrator will correct the data with the next internal update to your organization's data source.
Need further assistance? Don't hesitate to reach out to our Customer team at hello@namesandfaces.com.