Ensure no ones gets left behind! Follow these simple steps to add a new user in Adminland.
Did you know that you can give someone access to your directory without having them featured? In order to do so, you'll need to create them as a user in Adminland. Here's how...
1. Open Adminland

2. Select "User Management" segment
3. Click the blue "+Actions" button
4. Select "Add new user"
5. Enter their first name, last name and email address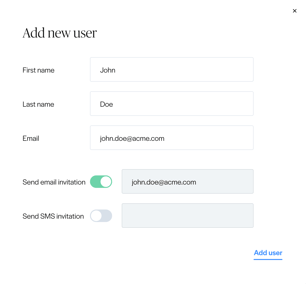 6. If you would like to send them an email and/or SMS invitation, select the relevant switch icon
7. Click "Add user" on the bottom right of the box
And that's it - you have a new user! If you need any help along the way, please contact us at hello@namesandfaces.com.