Tip 1: Take photos that can be easily replicated using a phone
The key to a good looking directory is maintaining consistency in style and composition. But this doesn't mean getting a professional to take your photos, in fact we advise against this. The smartphones in our pockets have cameras that are far more advanced than many older, specialist cameras and are perfect for taking photos for Names & Faces, and you can take photos from your phone directly in the app.
Tip 2: Prepare your people
If your taking photos for your first app build, ask someone senior to announce the photo project and the nominated photographer to the company so people understand why they should make themselves available. How you best organise your photo shoots is up to you, but two successful methods are:
Sending an emailing to groups of people (possibly departments) and asking them to come to you, or;
Walking around the office and snapping people at their desks (this way they can't escape!)
Tip 3: Take photos in flattering, natural light
Whether you're taking photos of people around the office, at their desks or in front of a background, try create a set up where there is side on, soft, natural light on your subject. Furthermore have the person stand at least 1 meter from the background and you stand 1.5 meters away from them. Take photos at eye level and make sure to clean your lens before shooting.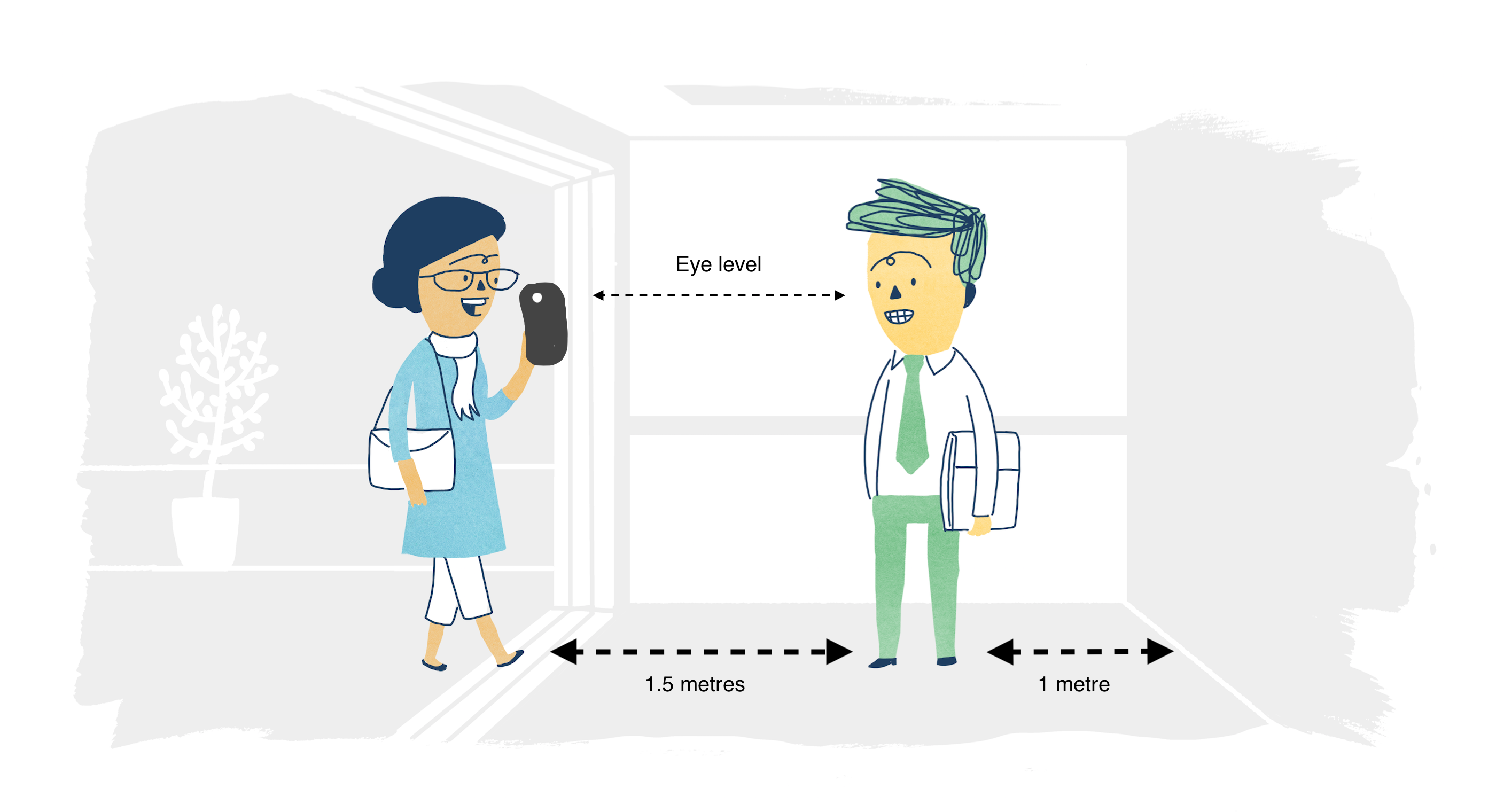 Tip 4: Upload your photos as soon as you take them
If you're a Names & Faces Admin, you can easily upload photos straight from your phone as you take them, meaning the app is updated straight away.
If you're not using the in app Photo Management tool, photos should be named by email address and provided to us using your selected file-sharing method as they are taken. There's no need to crop or resize them. This way, we can update your app straight away and you can keep track your progress as you go.
Tip 5: Take a photo of every new joiner on their first day
Quickly including new joiners in your app makes them feel part of your community immediately and ensures they are easily recognised by the rest of the team. This also ensures that your directory is always fully populated and is a resource that can be relied on.
=================
And that's it. A day or two of dedicated focus for a better community. Sounds good.
And if you're the one doing the snapping - thank you.